About Course
Why Choose Homeworks CELPIP Prep
The Best Homeworks Bilingual English Instructors
 Instructors have been given the highest ratings for teaching effectiveness by students
Top-tier CELPIP instructors have undergone extensive Lextorah training
Interactive and small classes provide a personalized teaching environment with a focus on key concepts and exam strategies

Comprehensive Training Program provides extensive review on listening, speaking, reading, and writing skills.

The course is designed to help students tackle the CELPIP Key skills and test taking strategies will be taught and drilled
Average performance improved by a band score of 2 among Lextorah Homeworks students.

Free Course Retake Policy (terms and conditions apply)

Lextorah is an official CELPIP Training Provider.
What is the CELPIP?
The Canadian English Language Proficiency Index Program (CELPIP) is a general English language proficiency test.
The CELPIP Test allows test takers to demonstrate their ability to function in English. The test clearly, accurately, and precisely assesses a test taker's English abilities in a variety of everyday situations, such as communicating with co-workers and superiors in the workplace, interacting with friends, understanding newscasts, and interpreting and responding to written materials.
Why take CELPIP?
The CELPIP Tests are Canada's leading general English tests for immigration, citizenship, and professional designation
Who Accepts CELPIP?
The CELPIP Tests prove English language proficiency for immigration purposes and professional designation.
The CELPIP Tests are accepted by Immigration, Refugees and Citizenship Canada (IRCC) for a variety of permanent residency and immigration streams, as well as for professional certification for a number of organizations. Click below for a complete list of organizations that accept CELPIP scores.
Program Details
Standard Course ( covering 4 skills: Reading, Speaking, Writing & Listening)
Course Structure
16 Hours of classroom instruction with a total of 8 sessions
4 Weeks Duration
1 practice test
Schedule :
Weekday classes-2 times a week – 2 hours per class
Weekend classes – Saturdays – 4 hours per class –
Sundays ( by special request only
Tuition Fee Details
Tuition fee: N35000
Registration fee: N5000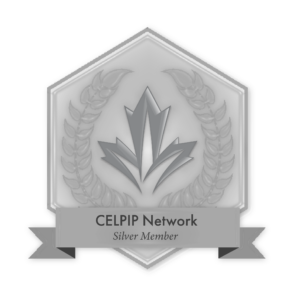 Lextorah School of Languages is CELPIP Network Silver Member
Show More
Student Ratings & Reviews
No Review Yet