About Course
The Canadian Academic English Language Assessment (CAEL) is a standardized test of English used for admission to higher education institutions in Canada. It indicates the level of English language of the candidate desires to study in Canadian colleges and universities.
The CAEL Assessment offers a unique alternative to other standardized tests of English because it is a topic-based performance test. Also test is now available as CAEL CE (Computer Edition)
The CAEL test assesses candidates collectively through one subject in a variety of reading and writing skills.
Format
CAEL has 4 sections- Reading response, listening, speaking, and writing response.
Total Duration: 2 hours and 15 minutes
Reading Response
In this section, two readings are given to the candidates. The candidates are required to recognize and extract the main idea of the text, understand the language and expressions in context, organize the information, and follow a sequential pattern of events as they occur in the readings.  The readings are adapted from the following sources: first year university textbooks, newspaper articles or academic journals, magazine, information leaflets or pamphlets, and government documents.
Listening / Lecture Response
In this section, a pre-recorded lecture on the same topic as the reading and writing section is presented to the candidates. The recording is played only one time. The lecture is taken from the first-year university curriculum. Candidates are asked to perform the task or answer questions related to lecture. The tasks are: recognizing the central idea, taking notes, completing the diagrams, filling in the blanks, organizing and recording information.
Speaking Section/Oral Language Test
The test comprises 5 tasks in which candidates are required to talk about their academic work within colleges and universities. The tasks include making short presentations, communicating information, summarizing the key points, listening and replying to group discussions.
Writing
In this a topic for essay is given to the candidates. Candidates must use the information from the reading and listening section to write their essay. The essays must be one to two pages in length. The essay topic requires the candidate to argue in favor or against the topic, and talk about the advantages and disadvantages of the subject or topic.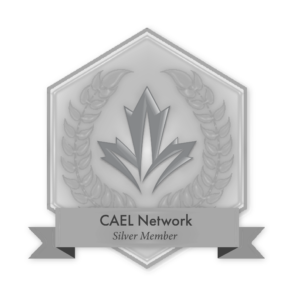 Lextorah School of Languages is a CAEL Network Silver Member
Show More
Student Ratings & Reviews
No Review Yet